Colorado Vehicle Donation Program
Helps Fight Breast Cancer
Donate Your Vehicle - Make A Difference!
The proceeds from your generous donation help to achieve prevention and a cure for breast cancer.
We Have the Largest Resale Network in the Nation.
Assuring that you get the highest possible tax write off!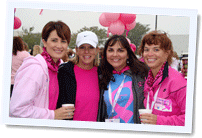 Making a donation takes less than 5 minutes

Your vehicle pickup is 100% free - no cost to you!

We take your vehicle running or not

We help with all title and paperwork

Get the highest possible tax deduction

Help put an end to this devastating disease
Donate your Car Today!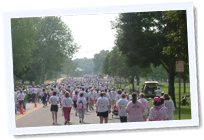 How It Works
Fill out our easy online vehicle donation form or call one of our friendly donation specialists, 7 days a week toll free at 800-304-8983 and we will schedule a pick up when it is most convenient for you, at home or work... (Se habla español)
We guide you through the process - it is fast and easy!
Our professional licensed and bonded driver will pick up your vehicle donation, running or not.
The driver will help you with all paperwork and issue you with a pickup receipt for your records.
We help with any title issues and take your vehicle regardless of its condition or registration status.
You have NO costs for donating your vehicle.
Why donate my vehicle for breast cancer research?
Free up space in your garage.

Avoid the hassles of selling your vehicle.

No need to pay hefty vehicle repair bills.

Turn that unwanted vehicle into an IRS tax deduction.

You're helping to achieve prevention and a cure for breast cancer.
Making a vehicle donation is EASY and always FREE!
It's as easy as filling out our online vehicle donation form or calling one of our friendly donation specialists toll-free at 800-304-8983 seven days a week.
Your vehicle donations are greatly appreciated.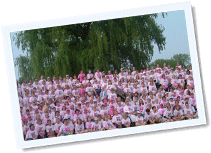 Please donate your vehicle online
or call us toll free 800-304-8983 7 days a week.
Your help will improve someone's life.
We thank you for your generosity.
Helping to Put an End to Breast Cancer.
CarsForBreastCancer.Org is the nation's premier vehicle donation program that supports breast cancer research and awareness.
Our main goal is to improve the lives of as many breast cancer patients as possible by uniting dozens of supporting foundations under one unique program.
Each charity offers different services relating to breast cancer from research to prevention to supporting patients, so everyone can feel good about giving!
CarsForBreastCancer.Org's program allows donors to select the breast cancer charity they feel most passionate about.
Being the most recognized breast cancer vehicle donation program in the nation ensures that your donation will be processed properly. Join us and donate your vehicle today!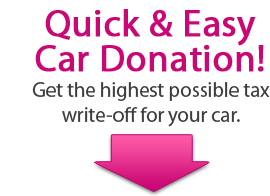 Just fill out the form below
or Call 800-304-8983
We gladly accept donations such as:
Auto Donation
Van Donation
SUV Donation
Vehicle Donation
Truck Donation
Boat Donation
Jet Ski Donation
Snowmobile Donation
Trailer Donation
Motorcycle Donation
Motorhome Donation
Automobile Donation
RV Donation
Forklift Donation
Tractor Donation
Heavy Equipment Donation